Rapid test for the SCRAPIE in sheep and goats by use of sample preparation of BetaPrion BSE EIA Test Kit.
ELISA for quantification of prion protein in ovine CSF samples (Llorens et al. Molecular Neurobiology 2018).
Llorens et al. described discrimination of healthy controls (n=10), pre-clinical samples (n=9) and clinical samples (n=8) by analysis of CSF with BetaPrion SCRAPIE EIA Test in tested sheeps.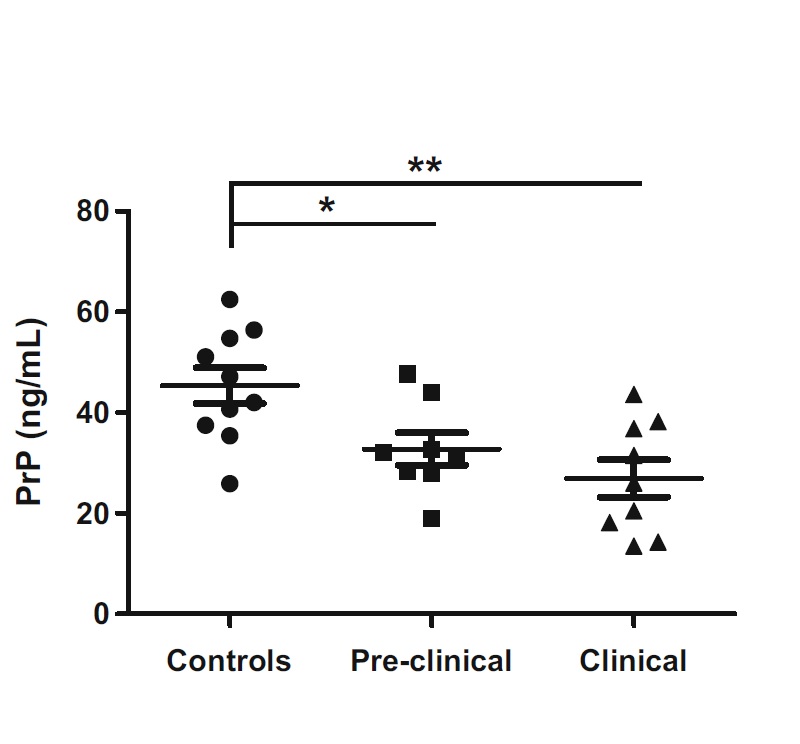 | | | | |
| --- | --- | --- | --- |
| Item number | | | Kit size |
| 847-0104000103 | | | 96 reactions |